November 05, 2022
Grow Stronger in Christ
Life Group Conference 2022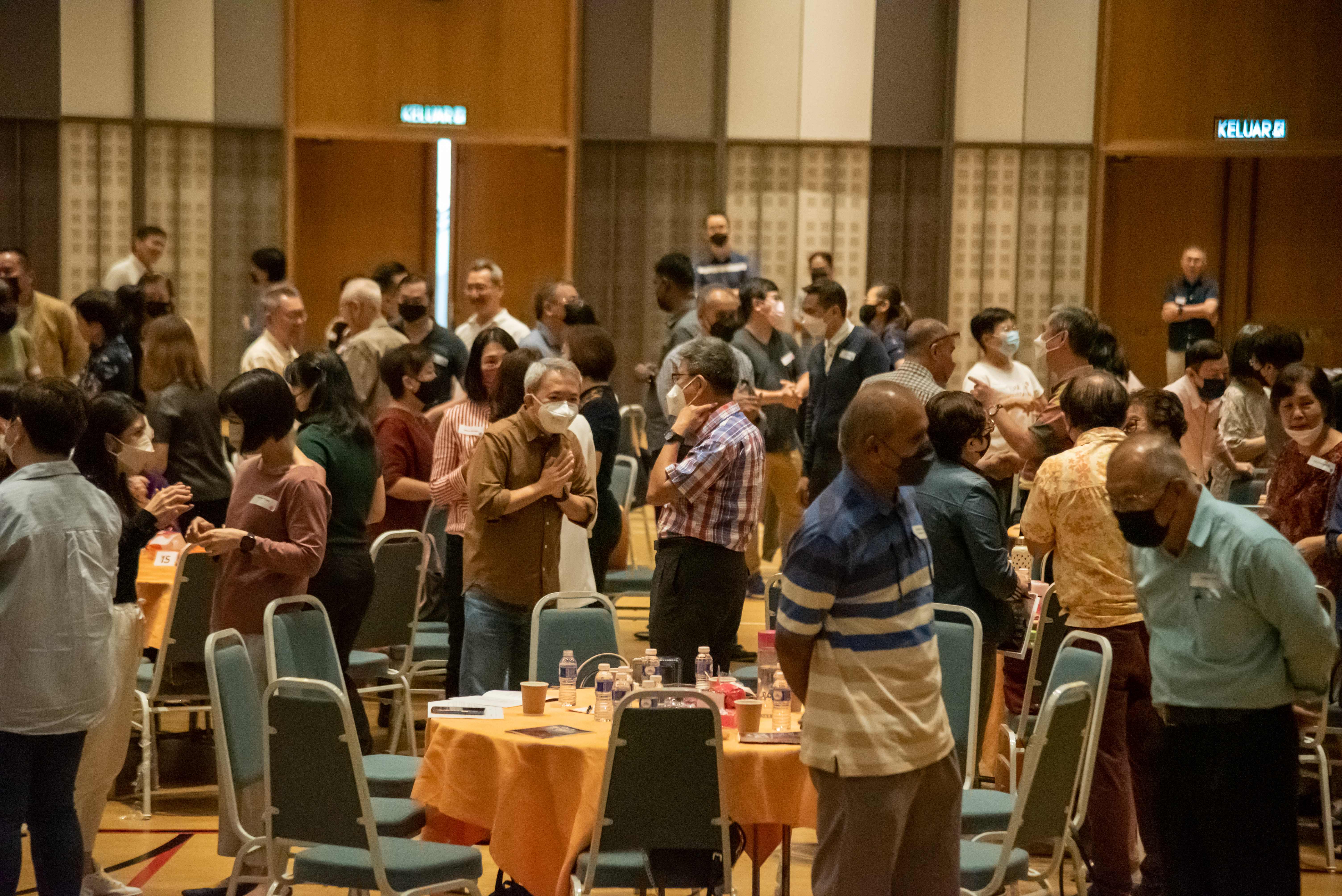 The Calvary Life Group (LG) family gathered physically in unity for the LG Conference themed "Grow Stronger in Christ", held on the 15th and 16th of September 2022. 297 participants attended the opening night, and 197 were present the next day.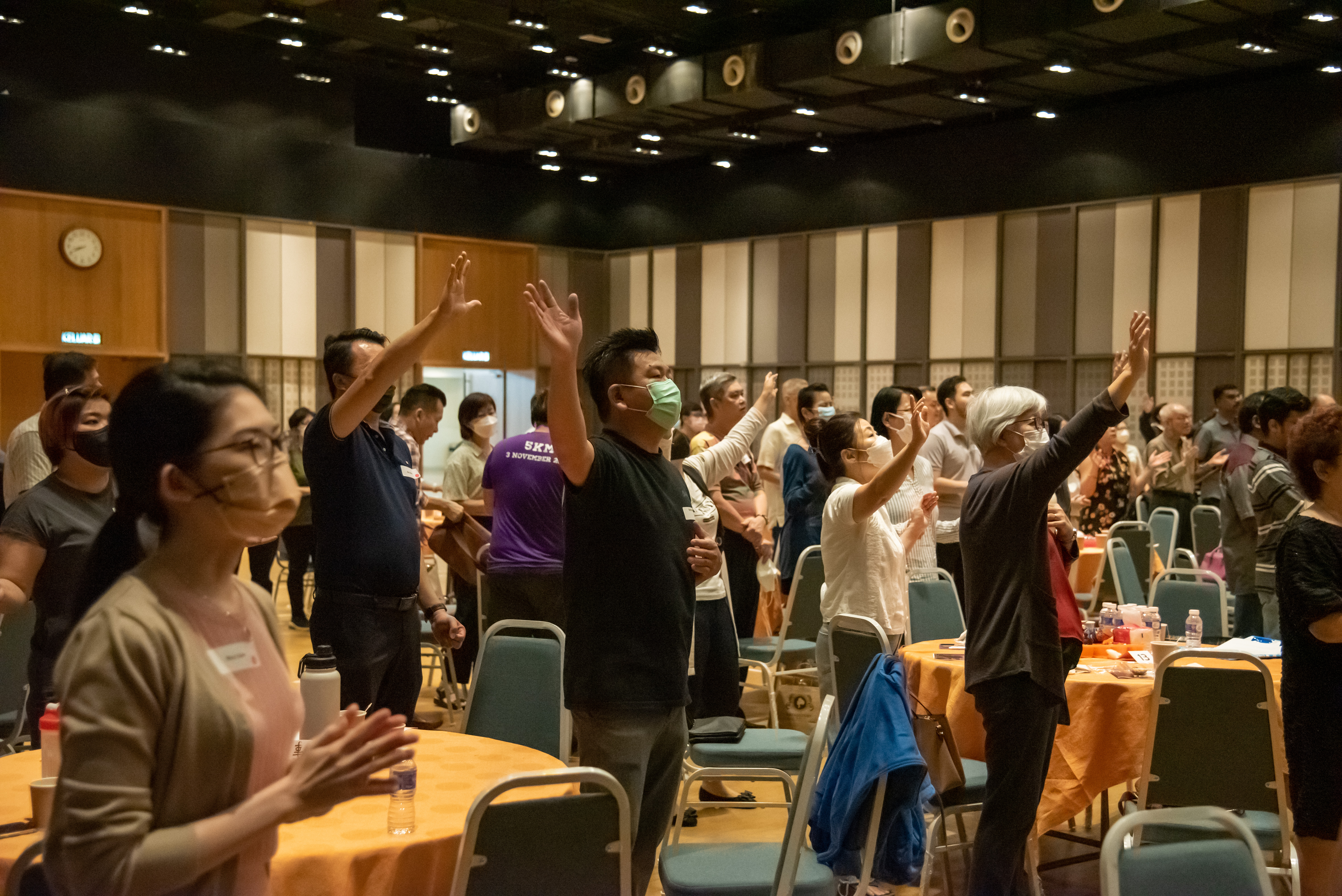 The presence of the Holy Spirit permeated throughout this two-day event, touching and blessing everyone in attendance.

The opening night was simply marvellous. The crowd was worshipping, praising and glorifying God with all their hearts. Participants were greatly encouraged when Carmen Chong shared various video testimonies from LG members – Santhosh Victor, Brenda Neoh, and Jess Yong, especially on God's hand of protection and providence during the pandemic as well as the salvation of loved ones through the prayer and encouragement of the Life Groups. Many also testified that the challenges they faced have helped them to grow stronger in their faith.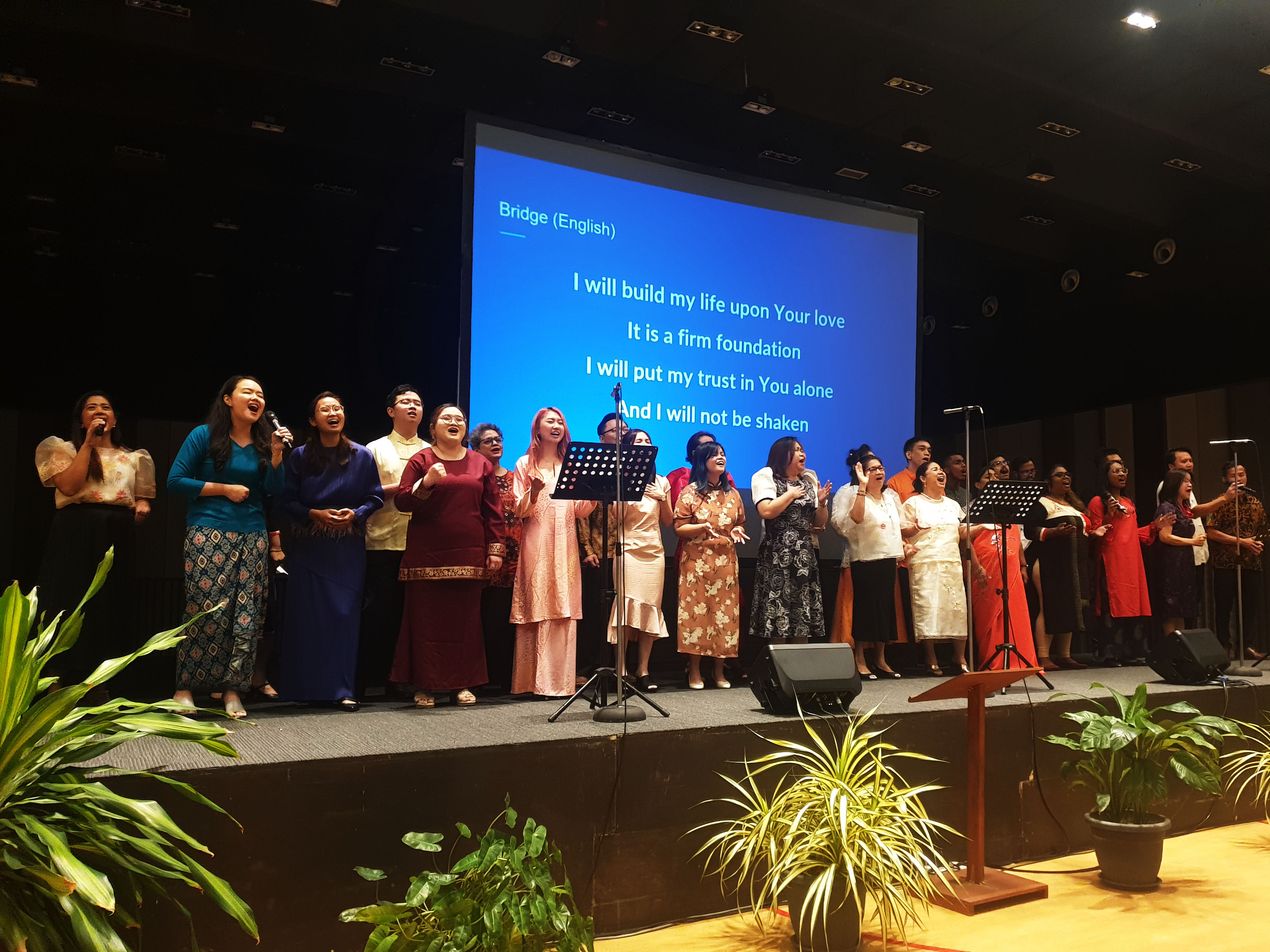 The LG multilingual choir gave a powerful testimony of oneness when they led the participants to worship in different languages but in one spirit.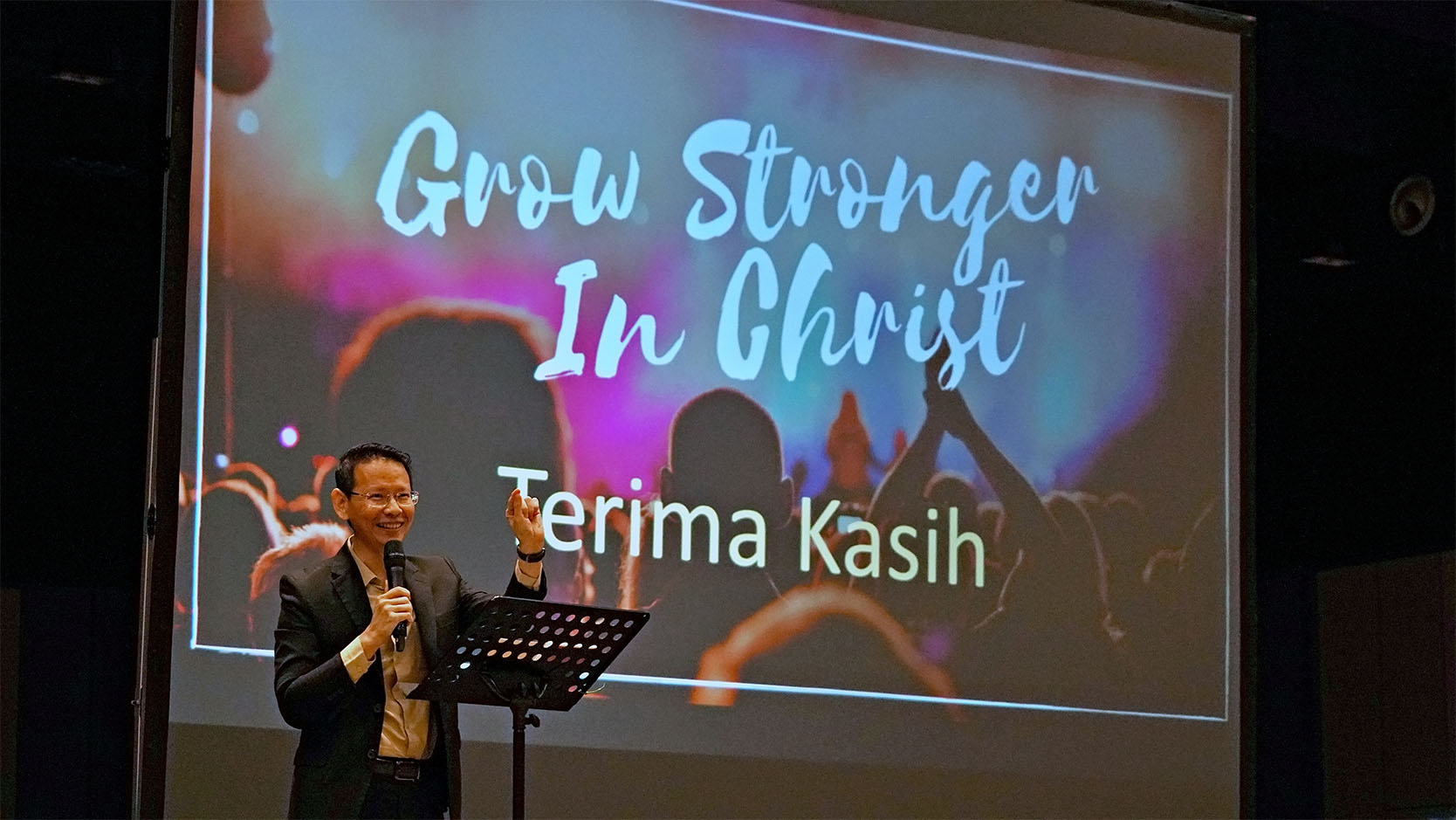 Associate Pastor David Seah commenced the Conference with a tribute to the late Senior Pastor Prince Guneratnam and how Senior Pastor had been a blessing; and led the participants to give a resounding clap of praise to God for Senior Pastor's life, love and leadership.
Pastor David shared the exhortation from Colossians on how to grow stronger in Christ. Participants were encouraged to:
Live out what Jesus did for us (Colossians 1:13-14) – Jesus loved us, saved us and transferred us into His Kingdom and gave inexhaustible resources at our disposal to glorify Him;

Loving Jesus for who He is (Colossians 1: 15 & 18) – Jesus is beautiful beyond description and supreme in its authority and power; and the rightful response from His creation is one of adoration, worship and love.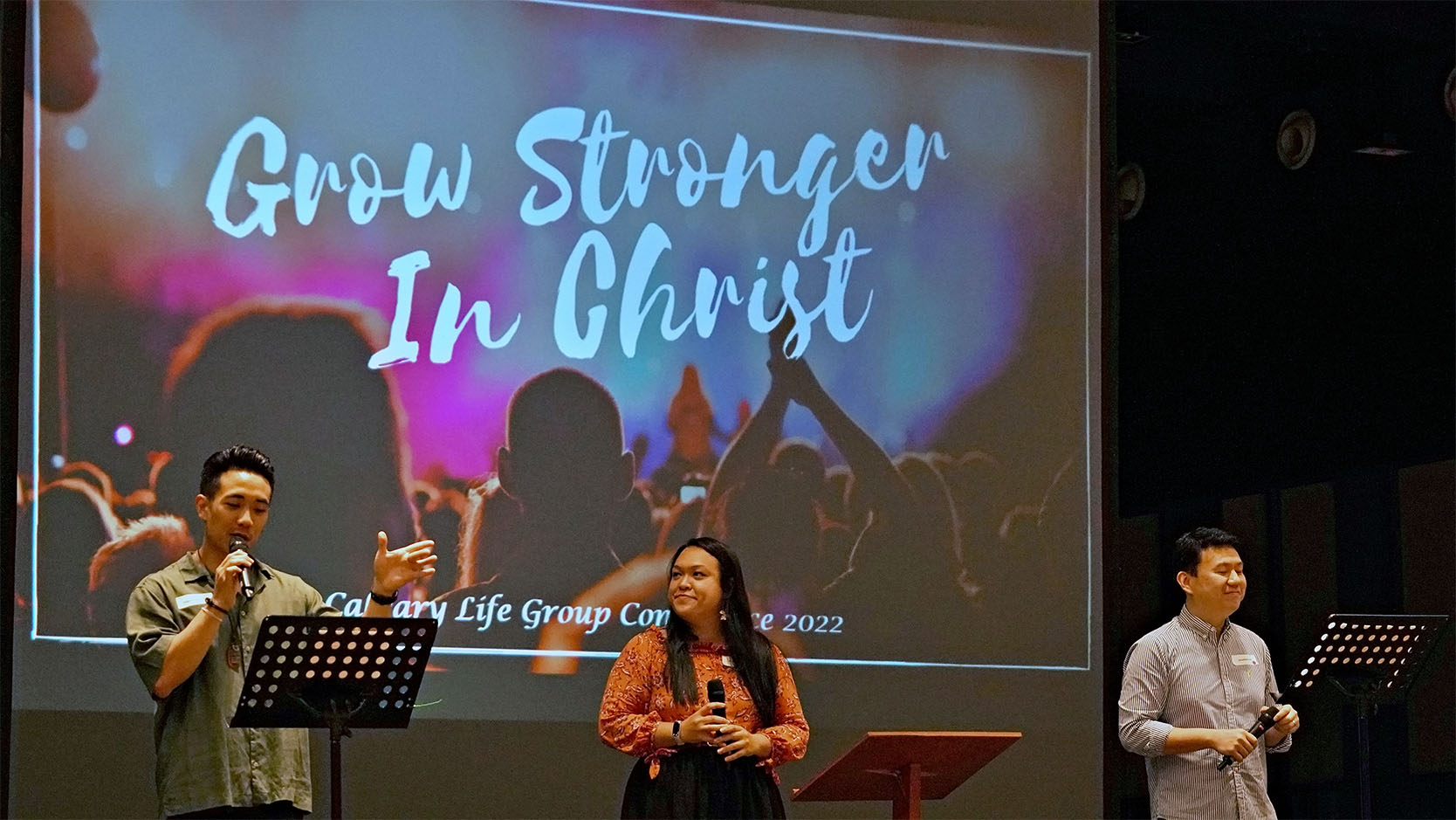 On the second day of the conference, the 4Sekawan team – Deacon Jonathan Lim, Kimberly Woo, and Ivan Yun surprised everyone by presenting heart-warming testimonies in person, instead of their usual video presentation.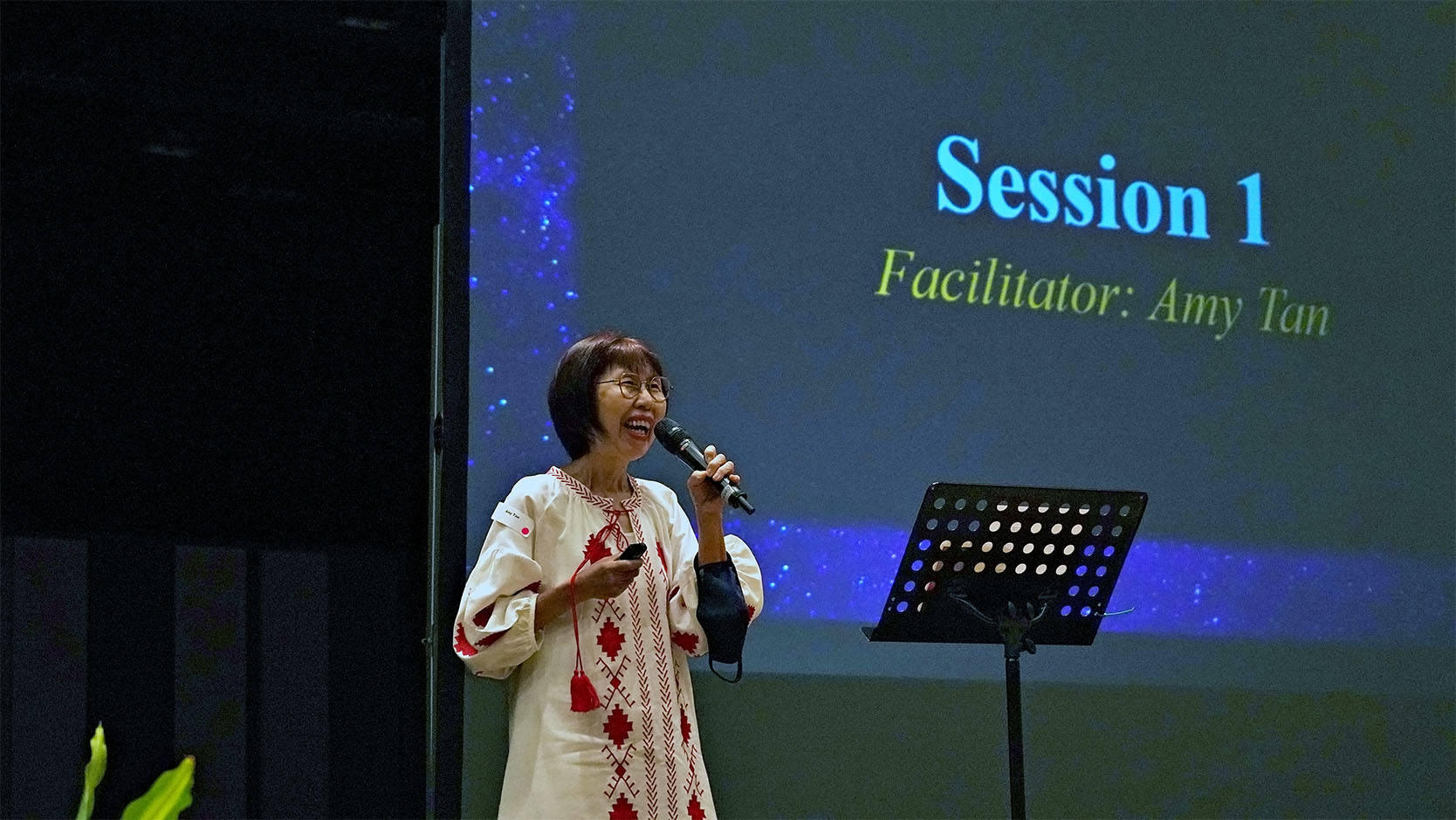 The first video teaching session "Shaking Off Discouragement" by Reverend Ong Sek Leang, was facilitated by Amy Tan. It delved into the various causes of discouragement and how God's Word can empower us to overcome them.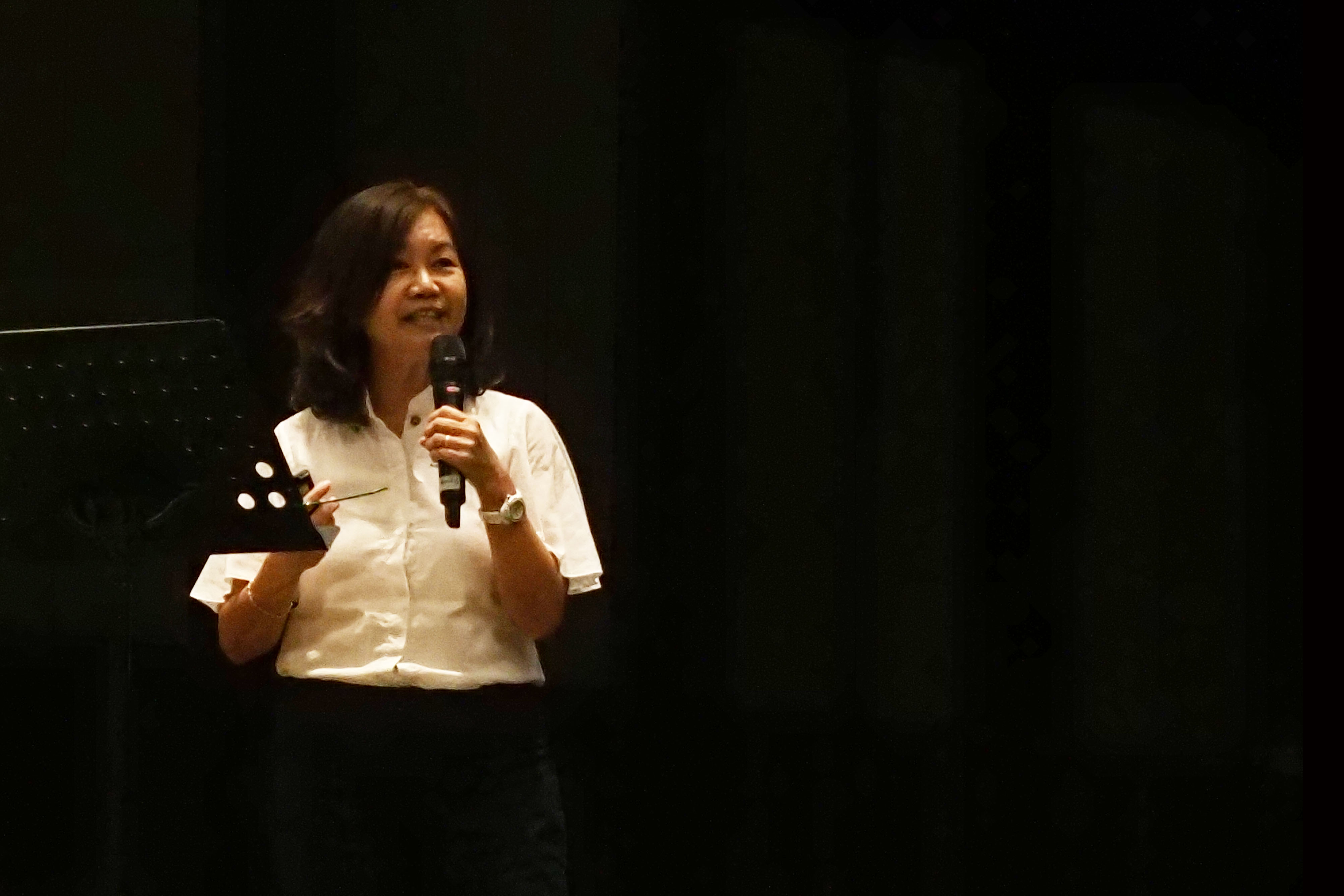 Agnes Chew led the second video teaching session, which was based on Senior Pastor's message titled "Thrive Through the Storm." We were reminded to honour God's appointment for our ministry - to serve faithfully with perseverance and commitment as empowered by the Holy Spirit.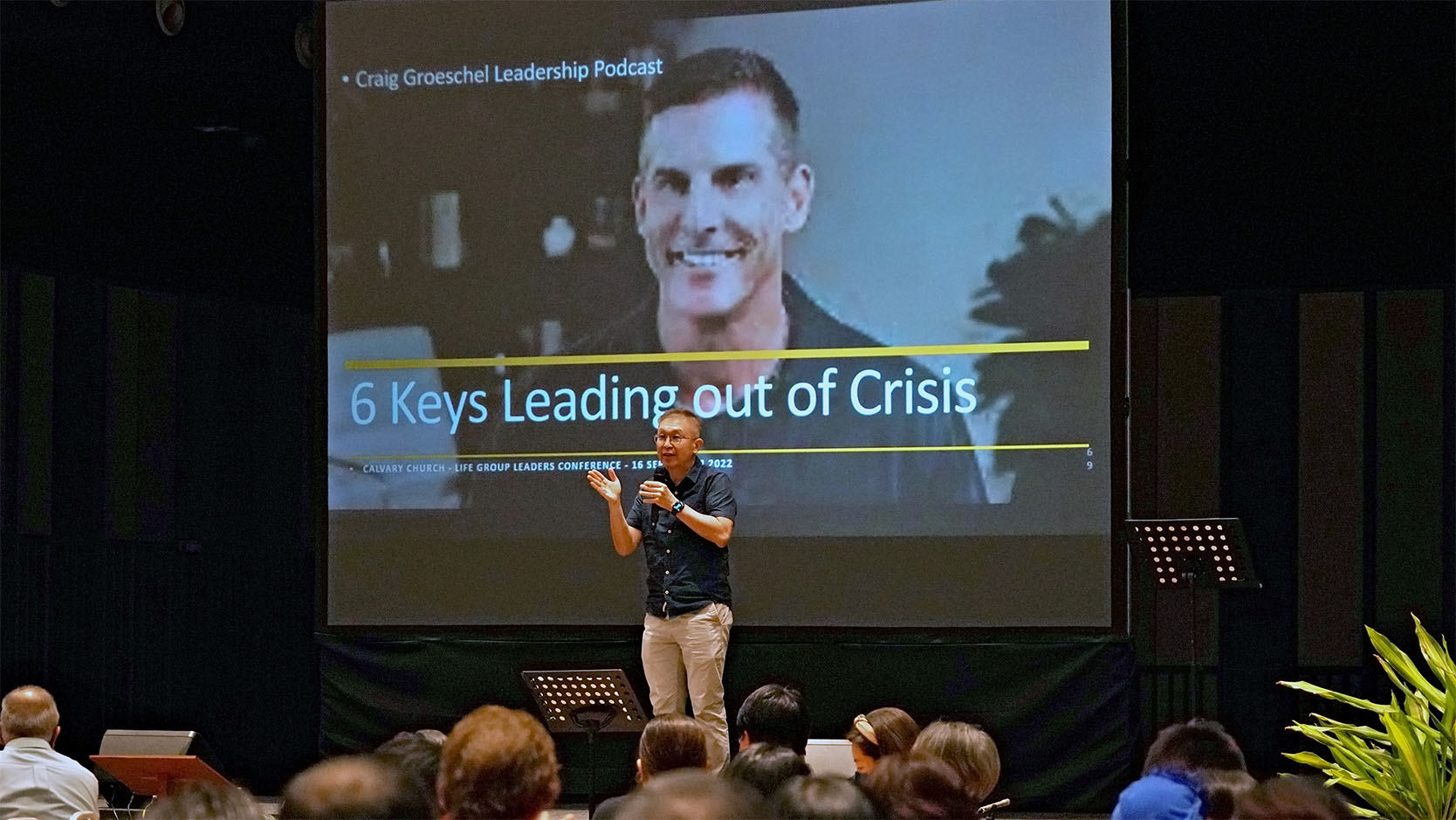 Deacon Chow Sang Hoe then brought the conference to a close with "6 Keys to Leading Out of Crisis", adapted from Pastor Craig Groeschel's leadership teaching: -
1. Question everything. Be willing to change anything
2. Listen more. Talk less
3. Help our hurting team-members heal
4. Lead like we are onboarding our entire team
5. Give our team quick wins
6. Communicate twice as much as feels natural to us - then double it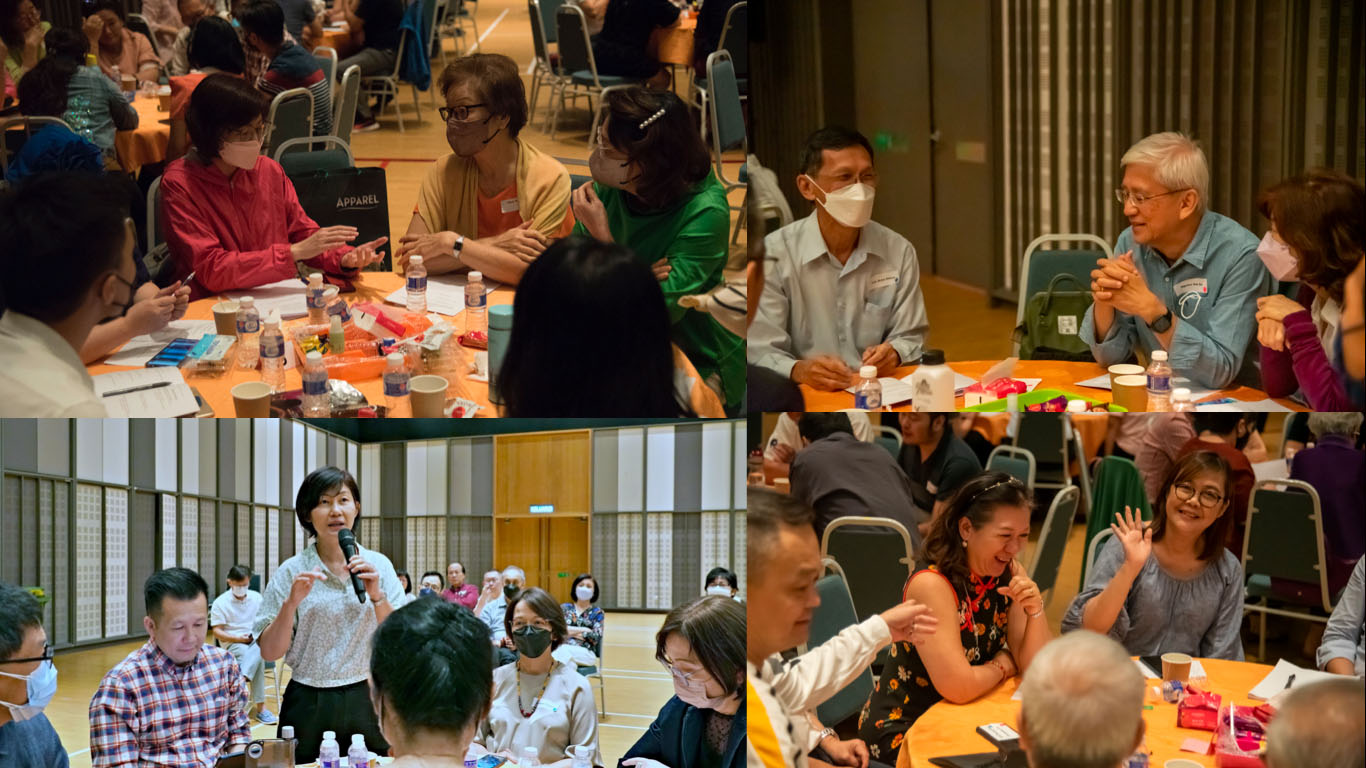 All the participants had meaningful discussions and sharing within and from their table and appreciated the practical tips given.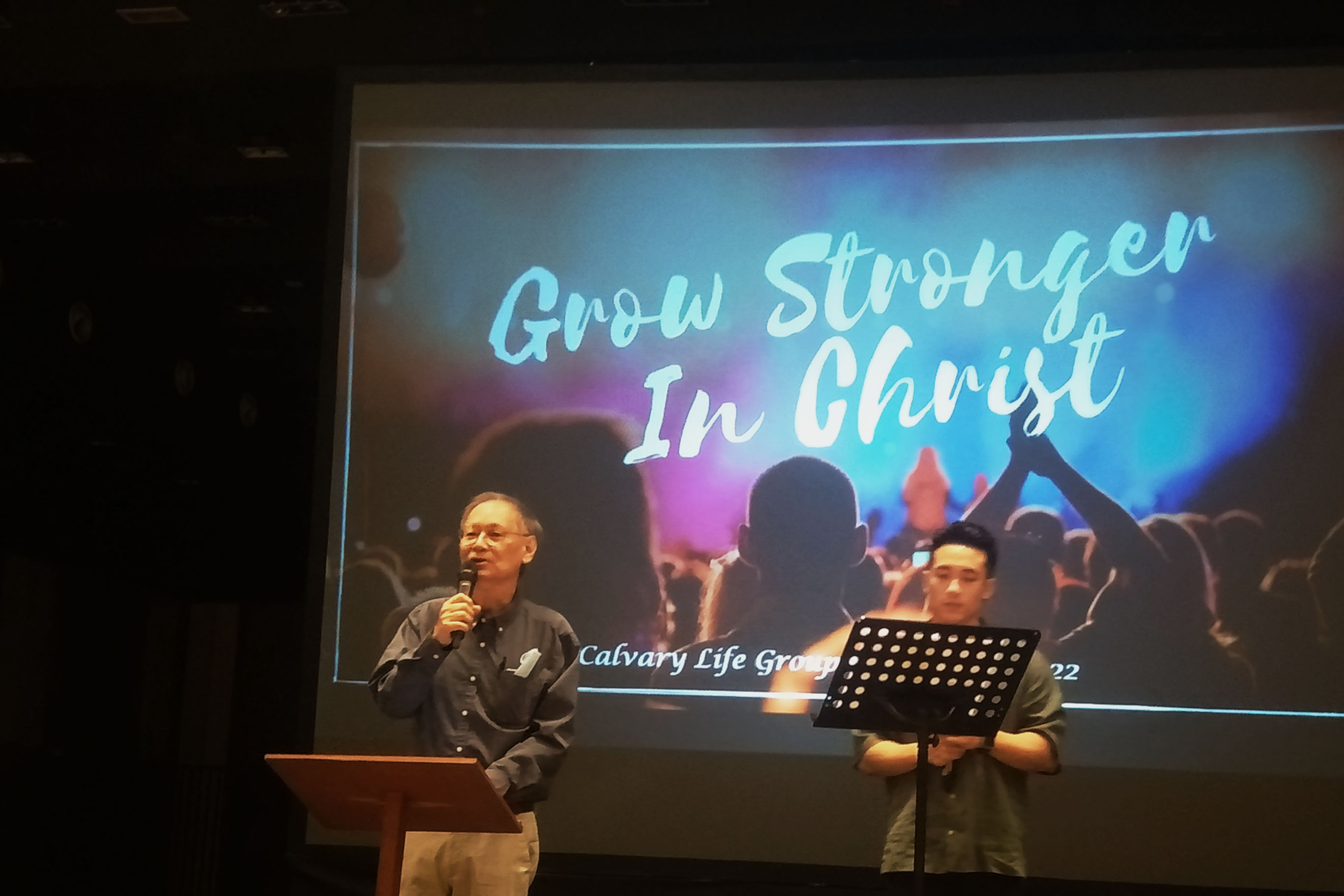 The event was brought to a wonderful conclusion with Pastor David's encouragement to set our hearts on Christ and to do everything heartily unto the Lord (Colossians 3: 2 & 23) and a closing prayer of blessing by Associate Pastor Steven Kum.
Life Group Conference 2022 Working Committee – (from left) Chong Chee Seng, Melvin Wong, Jeffrey Teow, Jess Fen, May Liew, Kimberly Kee, Cydney Cheah
If you are interested in belonging to the LG family, just click here on the link https://calvary.my/life-groups or call 03-89995532 ext 403.