October 01, 2021
FAITH IN GOD'S POWER, NOT MAN'S WISDOM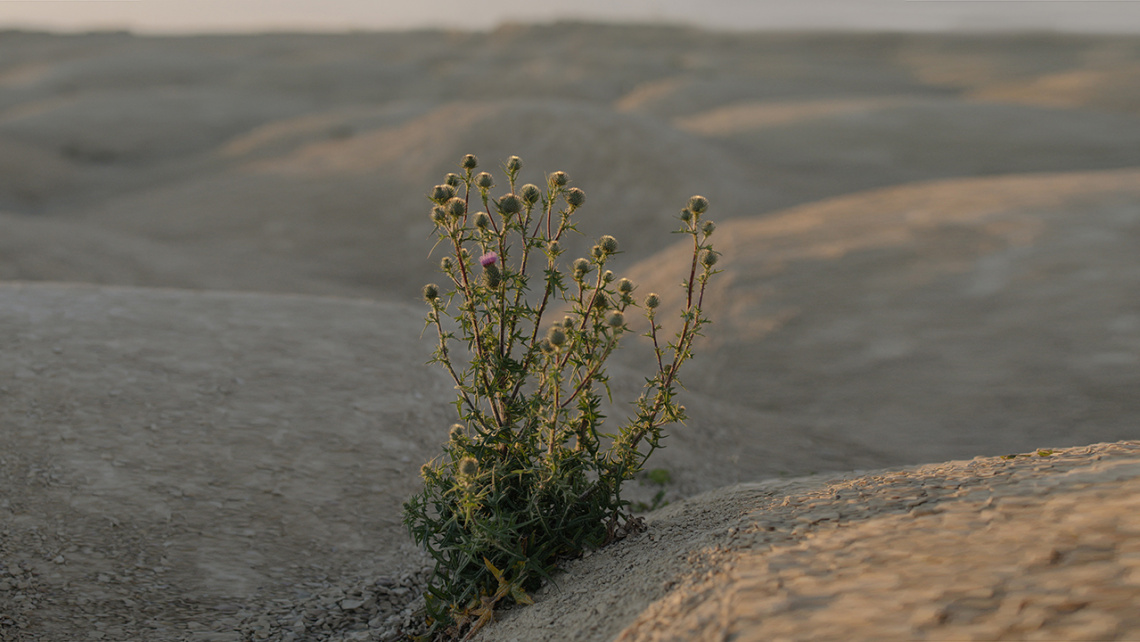 God has the power to take our weaknesses and make us heroes from point zero. Having faith in God's power is critical because we are born and shaped in iniquity and only God has the power to make us what we ought to be. Paul, an apostle, preacher and evangelist, in his letter to the Corinthian believers, tells us why we must have faith in God's power. He says, "It is because of Him that you are in Christ Jesus, who has become for us wisdom from God - that is, our righteousness, holiness and redemption" (1 Corinthians 1:30, NIV).
We are able to stand before God and enter His presence because God made a way for us, through Christ who is our righteousness. This is the backbone of Christianity and this is what differentiates Christianity from all other world religions. God took the initiative. He chose us, and our salvation and redemption on the basis of Jesus in us. We do not have the ability, power or strength to be righteous. If there is any glorifying, give thanks for His Son, Jesus, who is our righteousness, holiness and redemption. The Bible says, "Let the one who boasts, boast in the Lord" (1 Corinthians 1:31, NIV).
In his teaching and preaching, Paul purposed to build faith in the power of God, and not in his wisdom, eloquence or charisma. He says, "And so it was with me, brothers and sisters. When I came to you, I did not come with eloquence or human wisdom as I proclaimed to you the testimony about God" (1 Corinthians 2:1, NIV) and "For I determined not to know anything among you except Jesus Christ and Him crucified. And my speech and my preaching were not with persuasive words of human wisdom, but in demonstration of the Spirit and of power, that your faith should not be in the wisdom of men but in the power of God" (1 Corinthians 2:2-5). It is the power of God through Jesus Christ and the Holy Spirit that convicts man and brings them to God.
We are living in challenging times which Jesus predicted in the Gospels - days of severe temptation, evil, opposition and natural calamities of all kinds. Satan is making life more challenging for all. We need to have faith in God's power and allow Him to empower and strengthen us.
The Bible gives us examples of men who experienced God's power. David, the shepherd boy, was able to bring down Goliath, a giant, because he came to Goliath in the name of the Lord Almighty, the God of Israel (1 Samuel 17:45). David understood the principle of depending on God's power in his frailty and weakness. Jacob, whose name was meant a 'supplanter', 'deceiver' and 'conniver' was expert in cheating and lying. He wanted success at all costs. But he was changed by the power of God. Jacob wrestled with God and was transformed, and his name was changed to Israel, meaning, a prince with God. Paul, the apostle was Saul, a religious fanatic and a seemingly impossible case to be saved until Jesus appeared to him (Acts 9).
God is able to help us, whatever challenges or weaknesses we may have. The Bible says, "Now it is God who makes both us and you stand firm in Christ. He anointed us, set his seal of ownership on us, and put his Spirit in our hearts as a deposit, guaranteeing what is to come" (2 Corinthians 1:21-22, NIV). The power of God through the Holy Spirit empowers us to be victorious.
OUR COMPETENCE COMES FROM GOD
Our weakness cannot be the reason or excuse for not living a life pleasing to God for He has sent His Holy Spirit to dwell in us and empower us. The Bible says, "God chose the lowly things of this world and the despised things - and the things that are not - to nullify the things that are, so that no one may boast before him" (1 Corinthians 1:27-28, NIV). Have confidence in God through Jesus Christ for, "our competence comes from God. He has made us competent as ministers for a new covenant - not of the letter but of the Spirit; for the letter kills, but the Spirit gives life" (2 Corinthians 3:4-6).
The story of Gideon illustrates this beautifully. Gideon's initial army of 32,000 was small in comparison to the huge army of the Midianites, but God told Gideon that they were too many. The Bible says, "The people who are with you are too many for Me to give the Midianites into their hands, lest Israel claim glory for itself against Me, saying, 'My own hand has saved me'" (Judges 7:2). Finally, God had Gideon's army reduced to 300, and they triumphed over their enemies because they trusted not in their human wisdom, but in God's power. Trust Him, obey in faith, and He will make you succeed.
GOD'S TREASURE IS IN EARTHEN VESSELS
Paul gives a beautiful illustration of how God's power is in us. The Bible says, "But we have this treasure in earthen vessels, that the excellence of the power may be of God and not of us" (2 Corinthians 4:7). This is a terrific revelation. We are vessels of clay, cracks and all, but God has put within us, the treasure of Jesus. The power of God through Jesus Christ in your life can transform you. Put your faith in Jesus and not in your intelligence, charisma or wealth.
As earthen vessels, we have weaknesses. Weakness is not sin. Weakness is the inability or lack of strength. But sin is not weakness. Sin is a transgression of a divine law. Sin is wicked, sensual and destructive. When you sin, you must repent. Do not equate sin with weakness. When you acknowledge your weakness, and ask God to help you, He empowers you to overcome your weakness. When you sin, you must repent and turn away from that sin and God can break the power of sin in your life.
BIBLICAL ILLUSTRATIONS OF ASKING GOD FOR HELP
King Jehoshaphat was humble and knew he was weak and unable to wage a war against enemies surrounding his nation. Four countries got together to go against him. The Bible says he turned to God for help, and God helped him. "O our God, will you not judge them? For we have no power to face this vast army that is attacking us. We do not know what to do, but our eyes are on you" (2 Chronicles 20:12). This is a beautiful illustration of coming to God in recognition of a weakness and finding divine power to fight our enemies.
Joseph was taken and thrown into the pit and sold as a slave by his brothers. He began to have God's blessings and was working for Potiphar. When faced with temptation, the Bible tells us Joseph had the strength to run from the temptation. The phrase, "The Lord was with Joseph" comes up repeatedly in Genesis 39. Joseph was like an earthen vessel but he had a treasure within him. God was with him. When the temptation came, the Lord gave him strength to run from it.
You can do all things through Christ who strengthens you. He is your shield, fortress, rock, provider, salvation and deliverer. The Psalmist says, "God is our refuge and strength, a very present help in trouble" (Psalm 46:1). Put your faith in God's power. His power enables you to resist the devil, to walk in the Spirit, abstain from the lust of the flesh, the lust of the eyes and the pride of life. It enables you not to love the world but to love your enemies and to be a witness for Him.
This article is a chapter taken from the book, "Rising Above the Storms of Life: Faith that Overcomes!" by Senior Pastor Prince Guneratnam
All Scripture references are taken from the New King James Version (NKJV), unless otherwise stated
---
IMAN DALAM KUASA TUHAN, BUKAN HIKMAT MANUSIA
Oleh Pendita Kanan Prince Guneratnam
Tuhan berkuasa untuk mengambil kelemahan kita dan menjadikan kita wira dari titik kosong. Memiliki iman dalam kuasa Tuhan sangat penting kerana kita dilahirkan dan dibentuk dalam kejahatan dan hanya Tuhan yang berkuasa menjadikan kita seperti apa yang seharusnya. Paulus, seorang rasul, pengkhutbah dan penginjil, dalam suratnya kepada orang-orang percaya di Korintus, memberitahu kita mengapa kita harus percaya pada kuasa Tuhan. Dia berkata, "Tetapi oleh Dia kamu berada dalam Kristus Yesus, yang oleh Tuhan telah menjadi hikmat bagi kita. Ia membenarkan dan menguduskan dan menebus kita" (1 Korintus 1:30).
Kita dapat berdiri di hadapan Tuhan dan memasuki hadiratNya kerana Tuhan membuat jalan bagi kita, melalui Kristus yang merupakan kebenaran kita. Inilah tulang belakang agama Kristian dan inilah yang membezakan agama Kristian daripada agama-agama dunia yang lain. Tuhan mengambil inisiatif. Dia memilih kita, dan keselamatan dan penebusan kita berdasarkan Yesus dalam diri kita. Kita tidak mempunyai kemampuan, kuasa atau kekuatan untuk menjadi benar. Sekiranya ada apa-apa yang memuliakan, bersyukurlah untuk Anak-Nya, Yesus, yang merupakan kebenaran, kekudusan dan penebusan kita. Alkitab mengatakan, "Karena itu seperti ada tertulis: 'Barangsiapa yang bermegah, hendaklah ia bermegah di dalam Tuhan'" (1 Korintus 1:31).
Dalam pengajaran dan khutbahnya, Paulus bermaksud untuk membangunkan iman dalam kuasa Tuhan, dan bukan pada kebijaksanaan, kelancaran berbicara atau karismanya. Dia berkata, "Demikianlah pula, ketika aku datang kepadamu, saudara-saudara, aku tidak datang dengan kata-kata yang indah atau dengan hikmat untuk menyampaikan kesaksian Tuhan kepada kamu" (1 Korintus 2:1) dan "Sebab aku telah memutuskan untuk tidak mengetahui apa-apa di antara kamu selain Yesus Kristus, yaitu Dia yang disalibkan. Aku juga telah datang kepadamu dalam kelemahan dan dengan sangat takut dan gentar. Baik perkataanku maupun pemberitaanku tidak kusampaikan dengan kata-kata hikmat yang meyakinkan, tetapi dengan keyakinan akan kekuatan Roh, supaya iman kamu jangan bergantung pada hikmat manusia, tetapi pada kekuatan Tuhan" (1 Korintus 2:2-5). Adalah kuasa Tuhan melalui Yesus Kristus dan Roh Kudus yang menginsafkan manusia dan membawa mereka kepada Tuhan.
Kita hidup dalam masa yang mencabar seperti yang diramalkan oleh Yesus dalam Injil - hari-hari godaan yang teruk, kejahatan, penentangan dan pelbagai malapetaka yang dahsyat. Syaitan menjadikan hidup lebih mencabar bagi semua orang. Kita perlu percaya pada kuasa Tuhan dan membenarkan Dia memberi kuasa dan kekuatan kepada kita.
Alkitab memberi kita contoh orang yang mengalami kuasa Tuhan. Daud, anak gembala, mampu menjatuhkan Goliat, satu gergasi, kerana dia datang ke Goliat dengan nama Tuhan Yang Mahakuasa, Tuhan Israel (1 Samuel 17:45). Daud memahami prinsip bergantung pada kekuatan Tuhan dalam kekurangan dan kelemahannya. Yakub, yang namanya dimaksudkan sebagai 'pengganti', 'penipu' dan 'pembohong' adalah pakar dalam menipu dan berbohong. Dia mahukan kejayaan dengan apa jua cara. Tetapi dia diubah oleh kuasa Tuhan. Yakub bergelut dengan Tuhan dan berubah, dan namanya diubah menjadi Israel, yang bermaksud, seorang putera Tuhan. Rasul Paulus, iaitu Saulus, seorang fanatik agama merupakan orang yang kelihatan mustahil untuk diselamatkan sehingga Yesus muncul kepadanya (Kisah Para Rasul 9).
Tuhan mampu menolong kita, apa sahaja cabaran atau kelemahan yang mungkin kita ada. Alkitab mengatakan, "Sebab Dia yang telah meneguhkan kami bersama-sama dengan kamu di dalam Kristus, adalah Tuhan yang telah mengurapi, memeteraikan tanda milik-Nya atas kita dan yang memberikan Roh Kudus di dalam hati kita sebagai jaminan dari semua yang telah disediakan untuk kita" (2 Korintus 1: 21-22). Kuasa Tuhan melalui Roh Kudus memberi kuasa kepada kita untuk menang.
KOMPETENSI KITA ADALAH DARI TUHAN
Kelemahan kita tidak boleh menjadi sebab atau alasan untuk tidak menjalani kehidupan yang menyenangkan Tuhan kerana Dia telah menghantar Roh Kudus-Nya untuk tinggal di dalam kita dan memberi kita kuasa. Alkitab mengatakan, "Tetapi apa yang bodoh bagi dunia, dipilih Tuhan untuk memalukan orang-orang yang berhikmat, dan apa yang lemah bagi dunia, dipilih Tuhan untuk memalukan apa yang kuat, dan apa yang tidak terpandang dan yang hina bagi dunia, dipilih Tuhan, bahkan apa yang tidak berarti, dipilih Tuhan untuk meniadakan apa yang berarti" (1 Korintus 1: 27-28). Milikilah keyakinan dalam Tuhan melalui Yesus Kristus kerana, "Demikianlah besarnya keyakinan kami kepada Tuhan oleh Kristus. Dengan diri kami sendiri kami tidak sanggup untuk memperhitungkan sesuatu seolah-olah pekerjaan kami sendiri; tidak, kesanggupan kami adalah pekerjaan Tuhan. Ialah membuat kami juga sanggup menjadi pelayan-pelayan dari suatu perjanjian baru, yang tidak terdiri dari hukum yang tertulis, tetapi dari Roh, sebab hukum yang tertulis mematikan, tetapi Roh menghidupkan" (2 Korintus 3: 4-6).
Kisah Gideon menggambarkan ini dengan indah. Tentera awal Gideon yang berjumlah 32,000 orang adalah kecil dibandingkan dengan tentera Midian yang besar, tetapi Tuhan memberitahu Gideon bahawa mereka terlalu ramai. Alkitab mengatakan, "Berfirmanlah Tuhan kepada Gideon: 'Terlalu banyak rakyat yang bersama-sama dengan engkau itu dari pada yang Kuhendaki untuk menyerahkan orang Midian ke dalam tangan mereka, jangan-jangan orang Israel memegah-megahkan diri terhadap Aku, sambil berkata: Tanganku sendirilah yang menyelamatkan aku'" (Hakim-hakim 7:2). Akhirnya, Tuhan mengurangkan tentera Gideon menjadi 300, dan mereka berjaya mengatasi musuh mereka kerana mereka tidak mempercayai kebijaksanaan manusia mereka, tetapi pada kuasa Tuhan. Percayalah kepadaNya, patuh dalam iman, dan Dia akan menjadikan kamu berjaya.
HARTA TUHAN ADALAH DALAM BEJANA TANAH LIAT
Paulus memberikan gambaran yang indah tentang bagaimana kuasa Tuhan ada dalam diri kita. Alkitab mengatakan, "Tetapi harta ini kami punyai dalam bejana tanah liat, supaya nyata, bahwa kekuatan yang melimpah-limpah itu berasal dari Tuhan, bukan dari diri kami" (2 Korintus 4: 7). Ini adalah wahyu yang hebat. Kita adalah bejana tanah liat, retak dan segalanya, tetapi Tuhan telah meletakkan di dalam kita, harta Yesus. Kuasa Tuhan melalui Yesus Kristus dalam hidup kamu dapat mengubah kamu. Percayalah kepada Yesus dan bukan pada kepandaian, karisma atau kekayaan kamu.
Sebagai bejana tanah liat, kita mempunyai kelemahan. Kelemahan bukanlah dosa. Kelemahan adalah ketidakupayaan atau kekurangan kekuatan. Tetapi dosa bukanlah kelemahan. Dosa adalah pelanggaran undang-undang ilahi. Dosa itu jahat, sensual dan merosakkan. Apabila kamu berdosa, kamu mesti bertaubat. Jangan menyamakan dosa dengan kelemahan. Apabila kamu mengakui kelemahan kamu, dan meminta Tuhan untuk menolong kamu, Dia memberi kamu kekuatan untuk mengatasi kelemahan kamu. Apabila kamu berdosa, kamu mesti bertaubat dan berpaling dari dosa itu dan Tuhan dapat mematahkan kuasa dosa dalam hidup kamu.
ILUSTRASI ALKITAB MEMINTA TUHAN UNTUK MEMBANTU
Raja Yosafat rendah hati dan tahu bahawa dia lemah dan tidak dapat berperang melawan musuh yang mengelilingi bangsanya. Empat negara berkumpul untuk menentangnya. Alkitab mengatakan bahawa dia berpaling kepada Tuhan untuk meminta pertolongan, dan Tuhan menolongnya. "Ya Tuhan kami, tidakkah Engkau akan menghukum mereka? Karena kami tidak mempunyai kekuatan untuk menghadapi laskar yang besar ini, yang datang menyerang kami. Kami tidak tahu apa yang harus kami lakukan, tetapi mata kami tertuju kepada-Mu" (2 Tawarikh 20:12). Ini adalah gambaran indah pendekatan kepada Tuhan sebagai pengiktirafan kelemahan dan mencari kekuatan Ilahi untuk memerangi musuh kita.
Yusuf dibawa dan dibuang ke dalam lubang dan dijual sebagai hamba oleh saudara-saudaranya. Dia mula mendapat berkat Tuhan dan bekerja untuk Potiphar. Ketika menghadapi godaan, Alkitab memberitahu kita bahawa Yusuf memiliki kekuatan untuk lari dari godaan. Ungkapan, "Tuhan bersama Yusuf" muncul berulang kali dalam Kejadian 39. Yusuf seperti bejana tanah liat tetapi dia mempunyai harta di dalamnya. Tuhan bersamanya. Ketika godaan datang, Tuhan memberinya kekuatan untuk lari darinya.
Kamu dapat melakukan semua perkara melalui Kristus yang menguatkan kamu. Dialah perisai, kubu, batu, pembekal, keselamatan dan penyelamat kamu. Pemazmur mengatakan, "Tuhan itu bagi kita tempat perlindungan dan kekuatan, sebagai penolong dalam kesesakan sangat terbukti." (Mazmur 46:1). Percayalah kepada kuasa Tuhan. Kekuasaannya memungkinkan kamu untuk menentang syaitan, berjalan dalam Roh, menjauhkan diri dari nafsu daging, nafsu mata dan kebanggaan hidup. Ini memungkinkan kamu untuk tidak mencintai dunia tetapi mengasihi musuh kamu dan menjadi saksi bagiNya.
Artikel ini adalah bab yang diambil dari buku, "Bangkit di Atas Ribut Kehidupan: Iman yang Mengatasi!" oleh Pendita Kanan Prince Guneratnam
Semua rujukan Alkitab diambil dari Versi Terjemahan Baru (TB) Bahasa Indonesia, melainkan dinyatakan
---
神有能力去除我们的软弱,把我们从寂寂无名变成英雄。要信靠神的大能,因为我们是生在罪中,在罪中被塑造,只有神的大能可以让我们成为义人。从宣教士使徒保罗写给哥林多教会信徒的信件中告诉我们为什么要信靠神的大能。他说:"你们因着 神得以在基督耶稣里,他使基督成了我们的智慧;就是公义、圣洁和救赎,"(哥林多前书 1:30)
神为我们开路,让我们借着基督就是我们的公义,可以来到神的面前,进入他同在中。这是基督教的支柱,也是基督教与其他宗教的区别。神主动拣选了我们,让耶稣在我们里面,成为我们的拯救和救赎。我们没有办法靠自己的能力成为义人。当把荣耀归于神的儿子耶稣,他是我们的公义、圣洁和救赎。正如经上所说的:"夸口的应当靠着主夸口。"(哥林多前书 1:31)
保罗传道时教导众人,不要凭着个人的智慧、口才和魅力,而要依靠神的大能建立信心。他说:"弟兄们,我从前到你们那里去,并没有用高言大智向你们传讲神的奥秘。"(哥林多前书 2:1)"因为我曾立定主意,在你们中间什么都不想知道,只知道耶稣基督和他钉十字架的事。我在你们那里的时候,又软弱又惧怕,而且战战兢兢;我说的话、讲的道,都不是用智慧的话去说服人,而是用圣灵和能力来证明,使你们的信不是凭着人的智慧,而是凭着神的能力"(哥林多前书 2:2-5)是神的能力透过耶稣基督和圣灵说服众人相信神。
我们生活在艰巨的时代,就是耶稣在福音书中所预言的——充满诱惑、邪恶、异议和各种自然灾害的日子。撒旦使我们的日子变得艰巨。我们要依靠神的大能,允许他让我们变得坚强。
圣经给了我们一些例子,这些人物经历过神的大能。牧羊少年大卫,靠着以色列的神,凭借万军之耶和华的名,击杀了巨人歌利亚。(撒母耳记上 17:45)大卫知道战胜的原则,就是在自己的软弱中依靠神的力量。雅各擅长欺骗和撒谎,他的名字意思是"替换者"、"欺骗者"和"纵容者"。他不惜一切代价想要成功。是神的大能改变了他。雅各与神摔跤,神借此改变了他,也为他改名为以色列,意思是,与神同在的王子。使徒保罗,也就是扫罗,他曾是宗教狂热份子,在耶稣出现之前,他活脱脱是一个不可能被拯救的例子(使徒行传 9)。
无论我们面对任何挑战或软弱,神都能帮助我们。圣经上说:"那在基督里坚定我们和你们,又膏抹我们的,就是神。他在我们身上盖了印,就是赐圣灵在我们心里作凭据。"(哥林多后书 1:21-22)神透过圣灵赋予我们得胜的能力。
我们的能力来自于神
我们不能以软弱为借口,过神不喜悦的生活。因为他已经叫圣灵住在我们里面让我们成为有能力的人。圣经上说:"但是神却拣选了世上愚笨的,使那些有智慧的羞愧。他也拣选了世上软弱的,使那些刚强的羞愧。他也拣选了世上卑贱的和被人轻视的,以及算不得甚么的,为了要废弃那些自以为是的,"(哥林多前书 1:27-28)要借着基督对神有信心,"我们在神面前,借着基督才有这样的信心。我们不敢以为自己有资格作甚么,我们所能够作的是出于神。他使我们有资格作新约的仆役,这新约不是从仪文来的,而是从圣灵来的;因为仪文会使人死,而圣灵却使人活。"(哥林多后书 3:4-6)
基甸的故事很好地说明了这一点。基甸最初的军队只有32,000人,根本没有办法与米甸人的庞大军队相比。但神告诉基甸,他们人数还是太多了。耶和华对基甸说:"与你在一起的人太多,我不能把米甸人交在你们手中,免得以色列人向我自夸:'是我们自己的手救了我们。'"(士师记 7:2)最后,神让基甸把军队减少到300人,他们战胜了敌人,但他们靠的不是人的智慧,而是神的大能。相信神,凭信心顺从,他会使你得胜。
神的宝贝在瓦器里
保罗提出好例子说明神的能力如何在我们身上彰显。圣经上说:"我们有这宝贝在瓦器里,是要显明这极大的能力是属于神,不是出于我们。"(哥林多后书 4:7)这是一个极佳的启示。我们是陶土制的瓦器,有裂缝等缝隙,但神把宝贝耶稣放置在我们里面。神的大能透过耶稣基督能改变你的生命。对耶稣有信心,不要靠你自己的智慧、魅力和财富。
作为陶器,我们有软弱。软弱不是罪。软弱指没有能力或者缺乏能力。罪不是软弱。罪是违反神的律法。罪是邪恶的、肉欲的和具破坏力的。当你犯罪时,你必须悔改。不要把罪当成软弱。当你承认你的软弱,求神帮助你时,他会赋予你能力克服你的软弱。当你犯罪时,你必须悔改,远离罪行,神可以切断你生命中罪的能力。
圣经中寻求神帮助的例子
约沙法王谦卑,知道自己微弱,没有能力向围绕他国的敌人发动战争。四个国家一同来攻击他。圣经上说,他呼求神,神就帮助他。"我们的神啊,你不惩罚他们吗?因为我们没有力量抵挡这来攻打我们的大军;我们也不知道该作甚么;我们的眼睛只有仰望你。"(历代志下 20:12)这是一个很好的例子,到神面前承认自己的软弱,呼求神用他大能抵挡敌人。
约瑟被他的兄弟抓了扔进井里,还被卖作奴隶。约瑟替波提乏工作,他蒙神赐福。当约瑟被诱惑时,圣经告诉我们,他有能力抵挡诱惑。创世记39章多次记载,"耶和华与约瑟同在"。约瑟就像地上一般的陶器,但内里却装着珍宝。神与他同在。当诱惑来临时,神赐给他能力抵挡诱惑。
透过基督你得以刚强行各样的事。他是你的盾牌、堡垒、磐石、供应、救恩和拯救。诗人说:"神是我们的避难所,是我们的力量,是我们在患难中随时都可得到的帮助。"(诗篇 46:1)要对神的大能有信心。他的大能使你能够抵挡撒旦,与圣灵同行,抵挡肉体和眼目的欲望与属世的傲慢。它使你不爱世界,而是爱你的仇敌,并为他做见证。
文章取自主任牧师一书:《克服生命风暴:凭信心超越》
圣经经文摘自新译本圣经