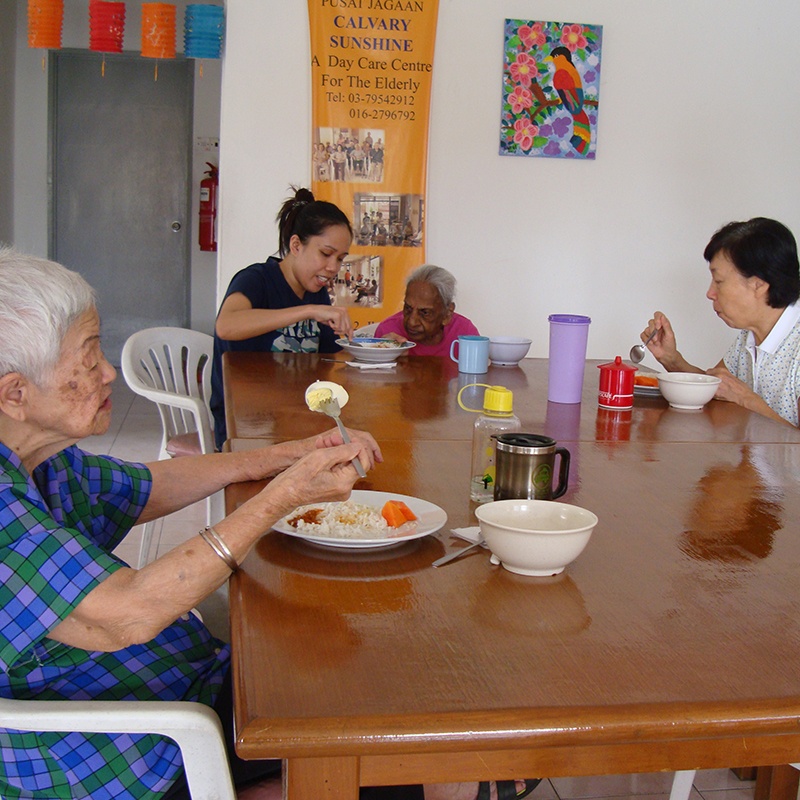 A Home for the Elderly
In our present society, due to the demands of family members in their working and family life, many elderly and sick people have to be left alone at home. Thus, most of them are usually lonely and find life meaningless with no incentive to get better.
Calvary Sunshine Home, or Pusat Jagaan Calvary Sunshine, is a Christian care home set up by Calvary Church to provide quality day care for the elderly.
Providing Quality Care
It is a centre that provides services to residents, give love, joy and hope in caring for them. The people at the centre help to meet the needs of the residents to the best of centre's abilities and respect the dignity of the residents. The centre appreciates each and every resident as a person of high value. They provide peace of mind to the family members at work, with their loved ones at the centre.
A Peaceful and Homely Environment
It seeks to provide support for the family members of this group of people by providing a place where their loved ones can be given quality care. The activities organized and the care given in a peaceful and homely environment will be conducive for the elderly and the sick to enjoy meaningful lives while improving their mental, emotional, spiritual and physical health. They will also learn to be independent.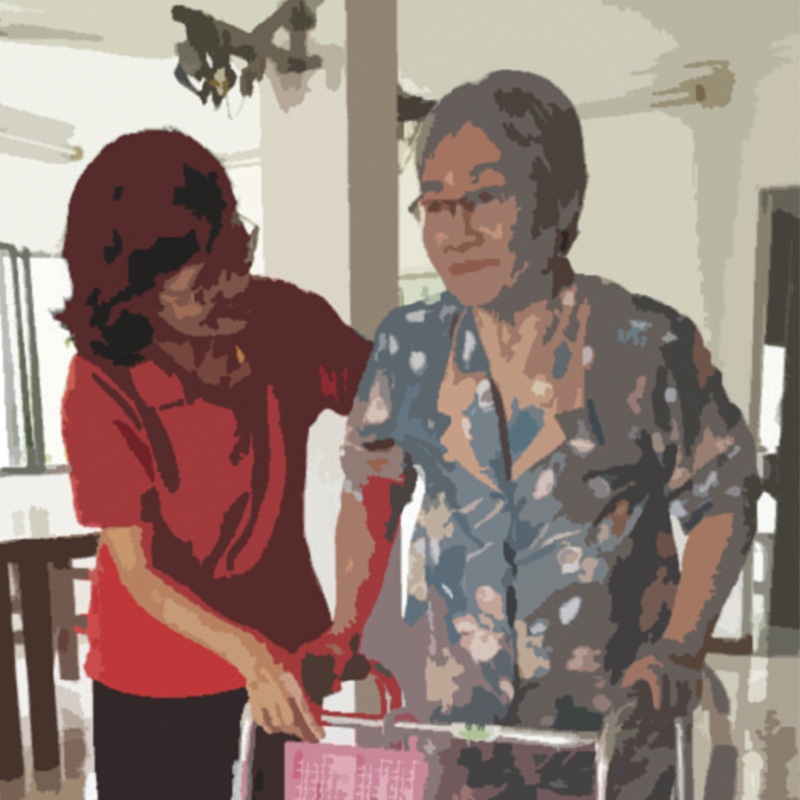 Services/Facilities
Basic nursing care
Occupational therapy
Nutritious meals
Homely environment
Daily chapel
Counselling
Friendship
Group exercise
For more information, please contact
CALVARY SUNSHINE HOME
12, Jalan 8/1A, Lorong Sungai Jernih
46050 Petaling Jaya,
Selangor Darul Eshan.
Tel: 603-7954 2912
Mobile: 6016 2796792