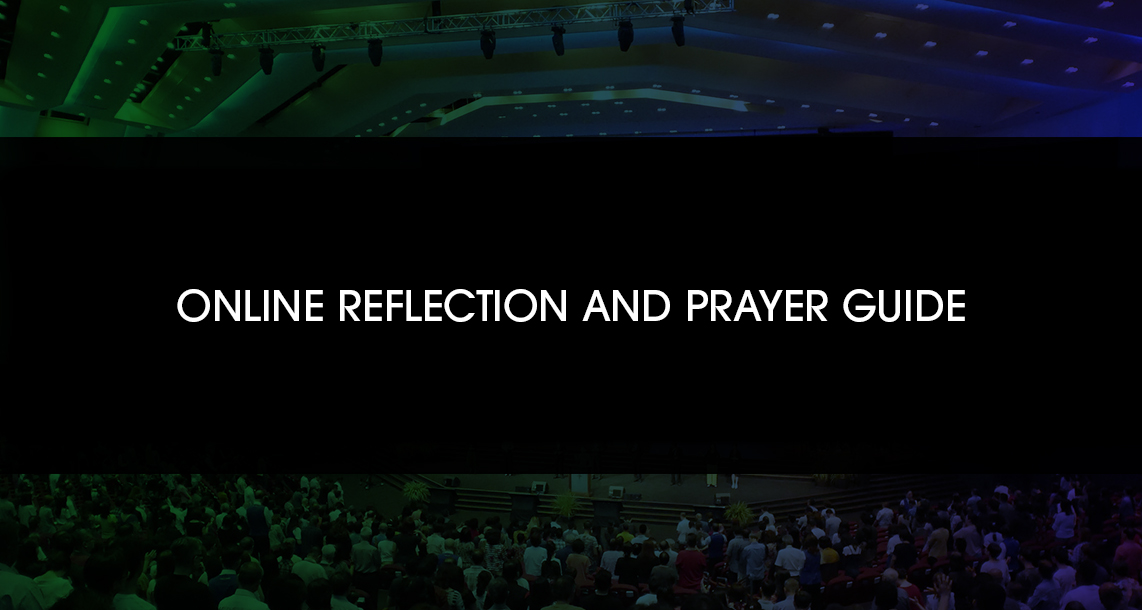 Reflection for the week 21 - 27 October
---
READ
Philippians 4:11-13 NASB
11 Not that I speak from want, for I have learned to be content in whatever circumstances I am.
12 I know how to get along with humble means, and I also know how-to live-in prosperity; in any and every circumstance I have learned the secret of being filled and going hungry, both of having abundance and suffering need. 13 I can do all things through Him who strengthens me.
THOUGHT
What does verse 13 mean to you?
Do you depend on your own strength, power and authority?
Paul said that he did not have great power and strength.
But he can do all things through Jesus who gave him strength.
The Principle:
The extent to which you humble yourself, the extent that you recognise your incapability; that is the extent you will experience His power and strength.
The extent you surrender to Jesus, that is the extent you will experience Him in your life.
Surrender fully to experience Him fully.
---
WORSHIP
I SURRENDER
By Morgan Faleolo | Bethel Worship

Here I am
Down on my knees again
Surrendering all
Surrendering all
And find me here
Lord as You draw me near
Desperate for You
Desperate for You
I surrender
Drench my soul
As mercy and grace unfold
I hunger and thirst
I hunger and thirst
With arms stretched wide
I know You hear my cry
Speak to me now
Speak to me now
I surrender
I surrender
I wanna know You more
I wanna know You more
I surrender
I surrender
I wanna know You more
I wanna know You more
Like a rushing wind
Jesus breathe within
Lord have Your way
Lord have Your way in me
(Repeat)
Lord have Your way
Lord have Your way in me
I surrender
I surrender
I wanna know You more
I wanna know You more
---
PRAY
Malaysia
a) Pray for the physical health situation:
"Health director-general Tan Sri Dr Noor Hisham described the pandemic situation in Sabah as a "crisis", given the steady increase in Covid-19 cases …This is a war that we are facing. And what is certain is that we have to break the chain of transmission in Sabah especially, and then generally in the Peninsular. "
i. Peninsular Malaysia
The Lord will have mercy upon our land. The virus situation will be arrested by divine intervention as the Health ministry is working very hard to contain the spreading of the disease.
ii. Sabah
More help is needed from the NGOs to step in to assist the health ministry personnel.
iii. God's protection upon the front liners and provision of medical supplies and hospital beds for this growing need.
b) Pray for the mental health of society
i. Those who are worried and troubled by financial needs
ii. Those who are stressed by over work due to a downsizing of staff
iii. Those who are not able to adjust to not having a job and are home bound
c) Pray for the government and the financial system to accommodate those who are badly affected financially
i. Wisdom for the government in planning for financial growth
ii. The business sector to work hand in hand with the government for economic growth
iii. That this economic "squeeze" due to the CMCO will not give rise to more "poverty clusters" among the rakyat.

Church
Pray for the Church In Malaysia according to Ephesians 4:1-13
a) The "Walk" of the Church (Ephesians 4:1-2)
1 Therefore I, the prisoner of the Lord, implore you to walk in a manner worthy of the calling with which you have been called, 2 with all humility and gentleness, with patience, showing tolerance for one another bin love,
b) Unity of the Church (Ephesians 4:3-6)
3 being diligent to preserve the unity of the Spirit in the bond of peace.
4 There is one body and one Spirit, just as also you were called in one hope of your calling;
5 one Lord, one faith, one baptism,
6 one God and Father of all who is over all and through all and in all.
c) Diversity of Gifts that Build Up the Maturity of the Church (Ephesians 4:7-13)
7 But to each one of us grace was given according to the measure of Christ's gift.
8 Therefore it says,
"When He ascended on high,
He bled captive a host of captives,
And He gave gifts to men."
9 (Now this expression, "He ascended," what does it mean except that He also had descended into the lower parts of the earth?
10 He who descended is Himself also He who ascended afar above all the heavens, so that He might fill all things.)
11 And He gave some as apostles, and some as prophets, and some as evangelists, and some as pastors and teachers,
12 for the equipping of the saints for the work of service, to the building up of the body of Christ;
13 until we all attain to the unity of the faith, and of the knowledge of the Son of God, to a mature man, to the measure of the stature which belongs to the fullness of Christ.