RESUMPTION OF CONGREGATIONAL SERVICES AT CALVARY DAMANSARA HEIGHTS AND AT CALVARY CONVENTION CENTRE
We are delighted that with the implementation of the Recovery Movement Control Order (RMCO) we can resume our services for Malaysians from the third weekend of July beginning with:
1. The 5pm service at Calvary Church Damansara Heights
2. And two services, at 8:00am and 11:00am, at the Calvary Convention Centre
3. Our Wednesday Morning Watches and Friday Prayer Meetings will be combined with our worship services.
4. To comply with the SOPS for the holding of religious services,
We will be taking all health precautions at all our services including: temperature checks, contact tracing, wearing of masks and seating which meets the social distancing requirements
We will not be resuming our nursery care and children's ministries just yet as children 12 and under are considered a vulnerable group.
Those who are unwell, or belong to other high risk or vulnerable groups, such as the elderly CAN join us online as we will live stream the 8.00am Sunday worship service from the CCC.
RESUMPTION OF SERVICES FAQ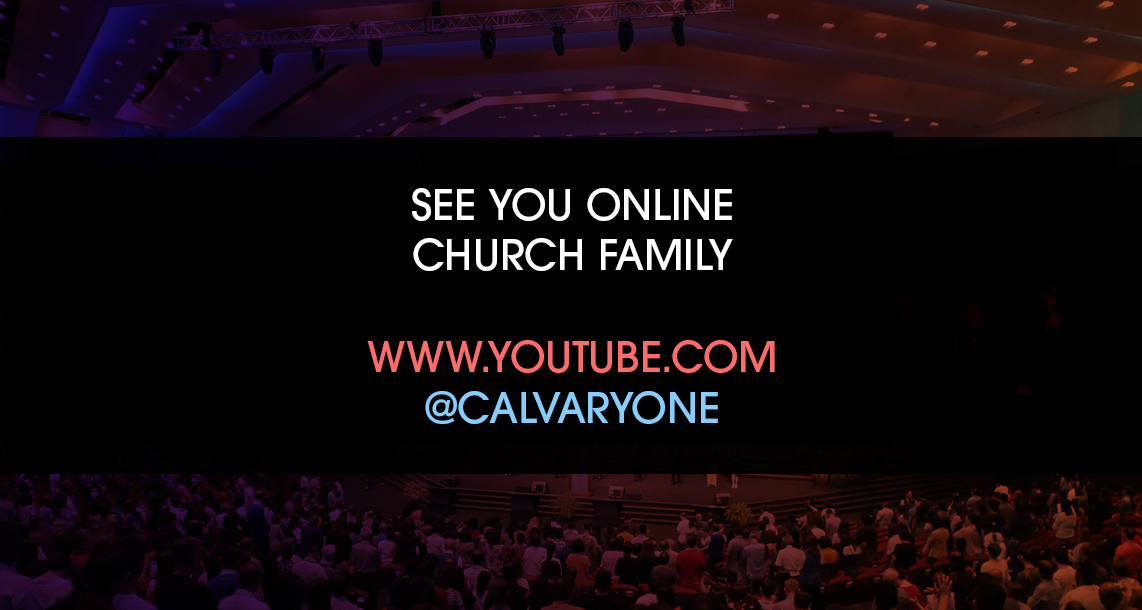 SERVICES AND ACTIVITIES OF CALVARY CHURCH IN THE LIGHT OF THE "MOVEMENT CONTROL ORDER"
We are grateful for the technological advances that enable us to fellowship as the Calvary Family, despite the "Movement Control Order" from 18 March - 31 March 2020 (Updated: extended to 12 July) to contain the Covid19 pandemic currently afflicting our nation.
In the light of this order, the services and activities of Calvary Church at DH and CCC during this period will be suspended.
Prayer Meetings – Please keep the time you give to attend the prayer meetings on Wednesday morning and Friday evenings to pray as a family or as your personal prayer time. We will make available prayer items and a reflection on our website.

Worship Services – Our worship services at Damansara Heights and the Calvary Convention Centre will be combined and will be streamed online at 9.00am on Sundays on the Calvary Church YouTube Channel. This can be a time to build and strengthen your family altar.

Online giving – As part of your worship, you can pay your tithes, bring your offerings and fulfil your faith promises by giving online through the church website.

Calvary Kids – The Calvary Kids Pastor has prepared teaching materials and activity guides to teach your children their lessons and memory verses. These will be forwarded to you.
Life Groups – The Life Group Pastor has made available lessons for your personal devotion
God who is good will keep you and bless you!
"Yours, O Lord, is the greatness, the power, the glory, the victory, and the majesty. Everything in the heavens and on earth is yours, O Lord, and this is your kingdom. We adore you as the one who is over all things." (1 Chronicles 29:11)